Le Groupe Hypothécaire TMG Quebec aligns with EXPERT IMMOBILIER PM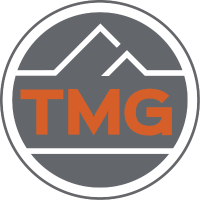 TMG Mortgage Group is proud to announce that it has signed a strategic alliance with EXPERT IMMOBILIER PM, a real estate company with offices and brokers across the province of Quebec.
With the upcoming introduction of Bill 141 in Quebec, and its impact in the real estate and mortgage sector, EXPERT IMMOBILIER PM was looking for a business partner who shared the same values, ​​and who would be able to facilitate its growth. EXPERT IMMOBILIER PM has more than 380 real estate brokers working across Quebec.
"TMG's support systems, training and technology impressed us," said Pierre Breton, founder and President of EXPERT IMMOBILIER PM. "They have an excellent reputation in the mortgage industry, which will complement our strong position in the Quebec market. TMG's values ​​reflect our values ​​and we look forward to working with this group."
Claude Girard, Vice President, Quebec, TMG Mortgage Group is equally enthusiastic. "We are delighted to be working with this Real Estate group, whose values ​​are particularly geared to the customer experience, where both customers and brokers are the winners of the professional relationship," he said. "In addition, the team of L'Expert Immobilier is guided by a strict respect of the code of ethics of the real estate brokerage, which joins our own values ​​in terms of conformity. Our unique business model allows flexibility and autonomy.
"They will be able to benefit from the excellent reputation of TMG at the national level. It's a natural agreement. We are confident that this will be a win-win partnership," Girard said.


L'EXPERT IMMOBILIER PM a choisi Le Groupe Hypothécaire TMG afin de supporter leur plan de croissance stratégique.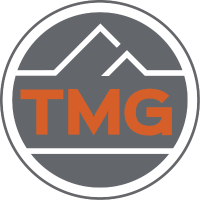 Le Groupe Hypothécaire TMG est fier d'annoncer qu'il a signé une alliance stratégique avec L'EXPERT IMMOBILIER PM, ayant des bureaux et des courtiers à travers la province.
Avec l'introduction prochaine de la loi 141 au Québec et de son impact dans le secteur immobilier et hypothécaire, L'EXPERT IMMOBILIER PM cherchait un partenaire d'affaires, partageant les mêmes valeurs et qui serait en mesure de faciliter sa croissance. L'Expert Immobilier PM compte plus de 380 courtiers immobiliers travaillant à travers le Québec.
"Les systèmes de support, la formation et la technologie de TMG nous ont impressionnés", a déclaré Pierre Breton, fondateur et président de L'EXPERT IMMOBILIER PM. "Ils jouissent d'une excellente réputation dans l'industrie canadienne, ce qui viendra compléter notre solide position sur le marché québécois. Les valeurs de TMG correspondent à nos valeurs et nous sommes impatients de travailler avec ce groupe."
Claude Girard, vice-président, Québec, Le Groupe Hypothécaire TMG est tout aussi enthousiaste. "Nous sommes ravis de travailler avec ce groupe Immobilier dont les valeurs sont notamment orientées vers l'expérience client, où autant les clients que les courtiers sortent gagnant de la relation professionnelle , a-t-il déclaré. De plus, l'équipe de L'Expert Immobilier, est orientée par un respect strict des codes d'éthiques du courtage immobilier, ce qui rejoint nos propre valeurs en terme de conformité."

"Notre modèle d'entreprise, unique en son genre, permet flexibilité et autonomie. Ils pourront bénéficier de l'excellente réputation de TMG à l'échelle nationale. C'est une entente naturelle. Nous sommes convaincus que ce sera un partenariat gagnant-gagnant "
The Mortgage Group Canada (www.mortgagegrp.com)
Tuesday, January 22, 2019
< Go Back >